About Us
We're A1 Comms., and we specialise in business communications and consumer mobile phone contracts.
We operate a range of brands that provide mobile phones and other communication solutions to businesses and consumers. They include: A1 Comms [Business Connected], Buymobiles.net, Affordable Mobiles, Mobile Shop, Phones.co.uk and Go Mobile.
We work with many of the UK's biggest networks to provide our customers with the best UK coverage, but also amazing cost savings and customer services.

Our Mission
We're focused on making your communications and connectivity seamless, efficient and effective.
We do this by talking business, not tech. Only by understanding your business and ambitions can we make sure you get the perfect partner, the right services and the best equipment.
We are a trusted communications provider, specialising in mobile phones, VoIP telephony solutions, cloud-based solutions and internet connectivity. Established in 1997 by CEO and founder Paul Sisson.
Ensuring your business is both effective and efficient when it comes to communicating, managing data and delivering on its promises.
We are proud to be a Premier Partner of both EE and BT. With our own solutions for mobile, VOIP and connectivity Yappl.
We develop the solution that's right for your business, partnering with the most appropriate network, hardware and software suppliers to provide the right products and technologies including:
Mobile networks and devices
VoIP telephony systems and equipment
Connectivity: Leased Lines, FTTP/FTTC fixed and 4G/5G broadband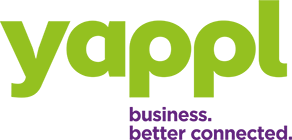 We're Fast
We are highly responsive, contactable online, via phone and in person as well as offering next day delivery.
We're Flexible
Our solutions are competitive and designed around your business needs, blending the right mix of technology to enable you to grow cost-effectively.
We're Dependable
Our service teams and account managers are always on hand to advise and support when your business needs change or should issues occur.
Get in touch for more information
Get in touch with our team of business solution experts today to discuss your requirements and allow us to perform a FREE tariff analysis, plus a competitive quote, to save your business time and money.
Request a Quote
Contact Us
Call: 01773 522 300
Derby County Football Club
Savings: 50%
"In the current climate, all companies are looking to be smart about what it takes to run your business efficiently and economically. We called on A1 Comms to provide us with a complete review of our current network and mobile phones use and they identified some big savings for us that will make a positive impact on our bottom line. They are professional, friendly and made our decision an easy one!"
Sam Rush
President & Chief Executive Officer