About Us
We're A1 Comms Ltd., and we specialise in business communications and consumer mobile phone contracts.
We operate a range of brands that provide mobile phones and other communication solutions to businesses and consumers. They include: A1 Comms [Business Connected], Buymobiles.net, Affordable Mobiles, Mobile Shop, Phones.co.uk and Go Mobile.
We work with many of the UK's biggest networks to provide our customers with the best UK coverage, but also amazing cost savings and customer services.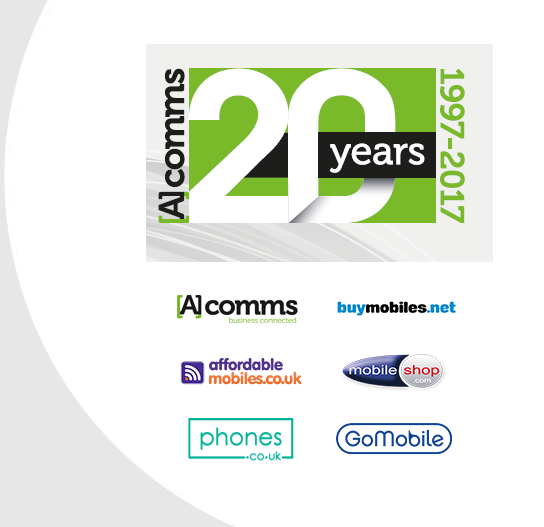 Mobile
The latest business mobile and tablet plans from the UK's leading networks.

Mobile Broadband
A full range of the fastest and most secure mobile broadband packages.

Fixed Line
Business-strength high-quality fixed line telephony packages.

VoIP
Internet cloud-based telephone system capabilities.

MDM
Administer all your business devices with mobile device management.

Broadband
A super fast business internet connection with guaranteed bandwidth.

Sim Only
Keep costs low with a sim only plan. Mobile phone not included!

M2M
Allows for machine-to-machine information exchange without human intervention.

Tracking
Track your business fleet with real-time vehicle location information.

Recycling
Responsibly recycle your old business mobiles for cash.

Repairs
Broken mobile phone? Speedy on-site repairs and replacements.

Apps
Enpower employees with business-class apps that increase your productivity.
Unified Communications
A1 Comms offer a full suite of business communication solutions. We can analyse your fixed line services, test your data speeds, provide fibre broadband, mobile broadband, offer VoIP (Voice Over Internet Protocol) communications, provide staff and vehicle tracking solutions, M2M (Machine 2 Machine) services, MDM (Mobile Device Management), repairs, insurance and much more. View all our Unified Communications Solutions.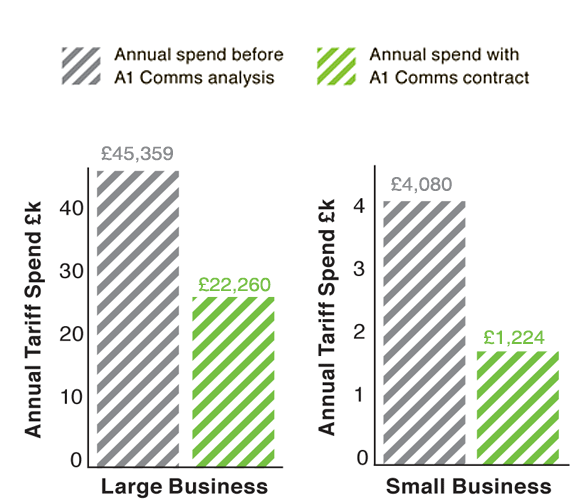 Get a FREE Tariff Analysis & Quote
Get in touch with our team of business solution experts today to discuss your requirements and allow us to perform a FREE tariff analysis, plus a competitive quote, to save your business time and money.
Request a Quote
Contact Us
Call: 01773 522 300
Derby County Football Club
Savings: 50%
"In the current climate, all companies are looking to be smart about what it takes to run your business efficiently and economically. We called on A1 Comms to provide us with a complete review of our current network and mobile phones use and they identified some big savings for us that will make a positive impact on our bottom line. They are professional, friendly and made our decision an easy one!"
Sam Rush
President & Chief Executive Officer