Blackberry Business Mobile Phones
The ultimate business device, with the iconic QWERTY keyboard, makes connecting fast and simple.
BlackBerry provide a mobile solution that's right for every stage of your business. BlackBerry cloud services help you manage and protect one or multiple smartphones – simply, effectively and at no cost.
Server-based email solutions deliver more in-depth device and user management capabilities. BlackBerry push & compression technology uses less data which means lower mobile bills, especially when roaming and less data means a longer battery life.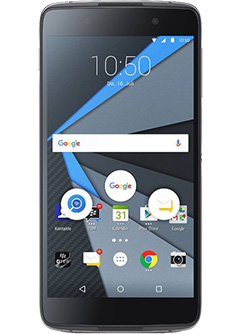 BlackBerry DTEK50
The DTEK series of Android smartphones come ready to work. Android support enables for fast, simple and secure integration with your enterprise environment.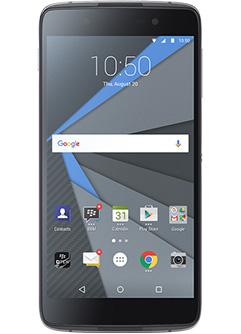 BlackBerry DTEK60
BlackBerry lives and breathes security. DTEK60 and DTEK50 are packed with privacy features making them the world's most secure Android smartphones.
BlackBerry Motion
A locker keeps all your private work documents protected. And an impressive 32+ hours of battery life makes it perfect for long days out of the office.
Grow Your Business with BlackBerry
Rely on the world's most secure mobile solution to protect your company and personal data.

Work anywhere
Manage your business on the move – BlackBerry gives you a complete mobile office.

BES – BlackBerry Enterprise Service
BlackBerry Enterprise Service gives your IT team security and control.

Communicate Anytime
BlackBerry® Messenger (BBM™) makes collaboration easy and cost effective.

Respond Rapidly
You have all the answers. Access customer details and contact records.

Manage Cash & Privacy
Quickly create, update and send invoices on the move.

Stay in Control
Capture expenses and protect your sensitive data.
Get a FREE Tariff Analysis & Quote
Get in touch with our team of business solution experts today to discuss your requirements and allow us to perform a FREE tariff analysis, plus a competitive quote, to save your business time and money.
Request a Quote
Contact Us
Call: 01773 522 300
Why Choose A1 Comms for your BlackBerry Business Mobile Phones?

Usage Analysis
We will assess your phone usage and offer you a quotation with suitable amounts of data and minutes. We won't charge you for a quote or ever pressure you into accepting.

Always on Your Side
We only work with your best interests in mind. Our team will seek the most suitable BlackBerry business mobile phone packages and show how they can benefit.

Saving Your Business Money
Our BlackBerry business mobile phones have helped businesses just like yours to reduce their monthly outgoings without compromising the service they receive from their phones.

Universal Integration
Unified communication solutions can work hand in hand with BlackBerry business mobile phones to get your business working as one. A full suite of services including VoIP, business broadband and MDM can be used to get more from your work at a cost-efficient price.

Tariffs Full of Data
Modern technology is often accused of eating data at an alarming rate. Our BlackBerry business mobile phone tariffs come with bundles of data to ensure that you never run out and are always able to connect.

Choice of Handsets
BlackBerry offer a huge range of business devices. We offer the best of these handsets including the BlackBerry Classic, Q10, Passport, Priv and Leap devices. Whatever your requirements, we're able to provide it at a cost to suit you.

Dedicated Experts
Take out BlackBerry business mobile phones from A1 Comms and you'll be assigned an accounts manager, whom will work hard to get the best deal for your business.

Superfast Connectivity
Witness the quickest speeds available with 4G for BlackBerry business mobile phones. Effortlessly transfer and download files in quicktime and see video calls in a clear display and fluent audio.