Business Broadband
Get your business connected with Yappl or BT.
We're happy to discuss your requirements to find the best solution for your business.
Our broadband packages can be ordered with, or without, line rental, and if you're switching from another provider we'll make sure you get a smooth changeover.
We can provide you with ADSL, FTTC and ultra-fast FTTP broadband packages. They're all jam-packed with features, but you'll want to know which is right for your business.
Choose a broadband package from Yappl and we won't bamboozle you with technical jargon – only straightforward advice tailored to your business needs.
Or choose one of the many BT broadband bundles we offer and get an award winning* solution.
*Winner of the ISPA's Best Customer Solution 2019 award.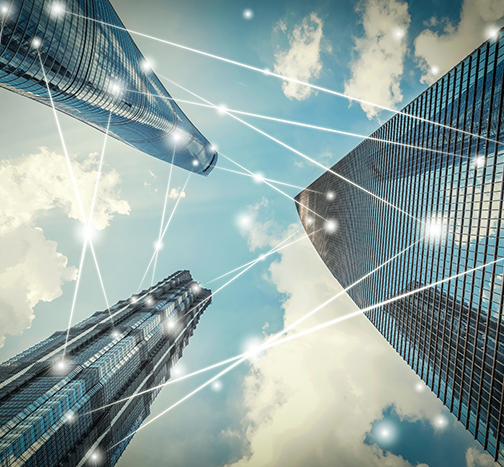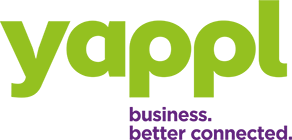 Yappl Broadband
The right broadband package for every business.
---
Giving your business a reliable, high-performance connection is our priority.
We make your business run smoother with 100% UK-based support and you can find our service and billing all on one platform.
We'll help you understand the difference between ADSL, FTTC and FTTP connections, our friendly advisors will help you every step of the way.
We've also partnered with Zen Internet, a highly-rated and independent business broadband provider.
You'll always get the latest equipment – for the very best performance and industry leading security.
Discover Yappl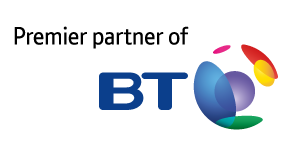 BT Broadband
A range of broadband bundles for your business from our partners at BT.
---
We're one of just 12 authorised premier partners of BT in the UK. This means you'll get access to a range of exclusive deals from the nation's largest telecoms provider.
The UK's only broadband that can automatically switch to a 4G connection and match the same speeds in case your broadband goes down.
BT will know if your connection switches to 4G and start working to fix it straight away.
Feel free to use as much data as you need, there are no caps, catches or hidden nasties.
Why choose A1 Comms for your business broadband?
From award-winning solutions to market-leading SLA's and the latest equipment, there are plenty of reasons to choose A1 Comms as your business broadband partner:
We'll help you choose the right solution for your business. Through our own-brand Yappl or as Premier Partners of BT, we're flexible enough to meet your needs.
Fully scalable broadband services, proven on a national scale.
We talk business, not tech – it's all about understanding how we can support your business.
No need to worry about limited data – use as much as you need.
Excellent levels of speed and reliability, including failover to 4G on selected packages.
Outstanding support and customer service. The proof? We're rated 5* on Trust Pilot.
---
Supporting your business from the word "go"
From the moment you decide to work with us, we'll be ready to make sure you get the most out of your new broadband package.
This starts with advice and support with designing and optimising your network. Then together, we'll devise a watertight plan for implementation alongside our supplier partners, Yappl and BT.
Once up and running, you'll be assigned a dedicated account manager. They'll be there to answer your queries and ensure the service is exactly what you expect.
---
Business Broadband FAQs
Can we order a broadband package without line rental?
Absolutely. We're here to make sure that you're connected as smoothly as possible. This includes arranging a switchover and transfer of existing numbers. If you've already got a BT phone line, you'll be able to add a business broadband package to it.
Is there a limit on the amount of data we can use, and will we be charged for extra usage?
Nope. We'll give you a genuinely unlimited data allowance. No sneaky hitches or small print.
Are static IP addresses included as standard?
All Yappl business broadband packages include a free static IP (with the option for more if required). This is essential for remote access, website hosting, servers, VoIP calls and CCTV. On some BT packages, this is an optional extra.
What's the difference between ADSL/FTTC/FTTP?
ADSL uses your existing phone lines, FTTC uses fibre from the local exchange to the cabinet and your phone lines from there, and FTTP uses full-fibre to your premises.
How do we know which is the right connection for our business?
This will depend on your day-to-day business requirement and understanding these is a key part of the process. We're here to help you make the right choice.
Is ultra-fast fibre available in our area?
Availability of FTTP is increasing rapidly, but it's still not available everywhere. Please contact us to find out.
What happens if my connection goes down?
We're here for you 24/7/365 with 100% UK-based support on the rare occasion something goes wrong. Many of our packages include a backup connection, including some BT packages, which automatically switch to 4G if your connection drops out.
Get in touch for more information
Get in touch with our team of business solution experts today to discuss your requirements and allow us to perform a FREE tariff analysis, plus a competitive quote, to save your business time and money.
Contact Us