Business Mobile Phone Deals
Choose from these great value business mobile phone deals and call now for more options!

Get in touch Today!
Call our team of business mobile phone experts today to discuss your requirements and help you find the right mobile phone and plan for your needs and your budget.
Contact Us
Call: 01773 522 300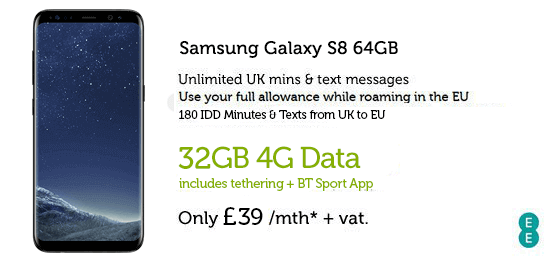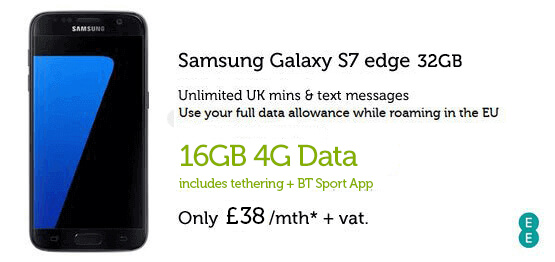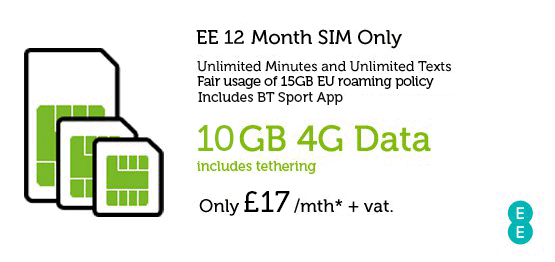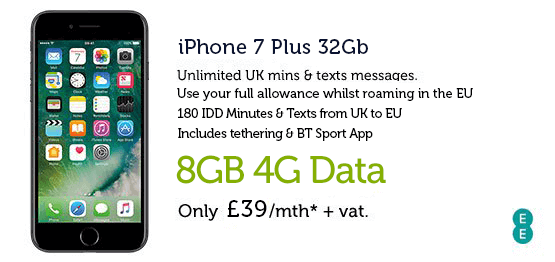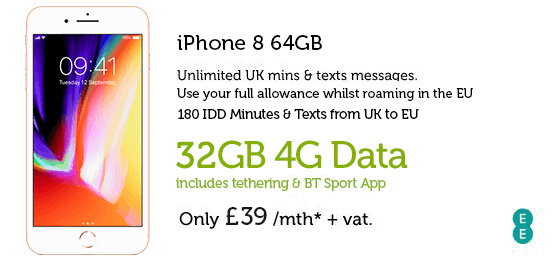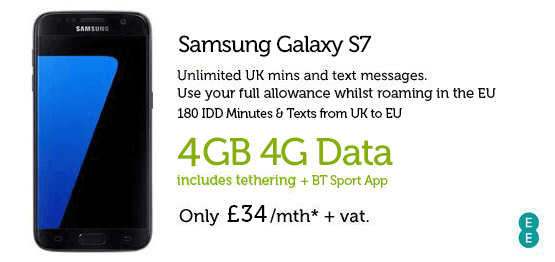 *EE monthly prices are adjusted every March by the Retail Price Index announced in February that year. Excludes business phone plans taken out between 28th January to 31 March 2017.
* Subject to pay monthly subscription, credit check and eligibility to selected network tariffs for a minimum term of 24 months. Minutes & Text: UK to UK mobiles and UK landline starting 01, 02 and 03 (excluding Jersey, Guernsey & Isle of Man). Calls to 084, 087,09 & 118 numbers are not included; you'll be charged EE's Access Charge of 37p/min plus the applicable Service Charge. If you call a 070 you'll be charged up to 75p/min. Price assumes Direct Debit payment & online billing. For customers that cancel and then wish to re-add the BT Sport app add-on, there is a standard £4.17 (ex VAT) chargeable BT Sport add-on available. This add-on can be applied at any time. Customers can cancel this at any time by texting 'STOP SPORT' TO 150. All offers, prices and availability are correct at time of print but are subject to change. Product pictures are strictly for illustrative purposes only.
*Europe: Austria, Azores, Belgium, Bulgaria, Canary Islands, Croatia, Cyprus, Czech Republic, Denmark, Estonia, Finland, France, French Guiana, Germany, Gibraltar (UK), Greece, Guadeloupe, Guernsey, Hungary, Iceland, Ireland, Isle of Man, Italy, Jersey, Latvia, Liechtenstein, Lithuania, Luxembourg, Madeira, Malta, Martinique, Monaco, Mayotte, Netherlands, Norway, Poland, Portugal, Reunion Islands, Romania, Saint Barthelemy, Saint Martin (French), San Marino, Slovakia, Slovenia, Spain, Sweden, Switzerland, The Vatican City.
*15GB Fair usage policy applies
*Some tariffs may include an on bill discount which will only be applied for 24 months. After this point it will revert back to the original price.
Why Choose A1 Comms for your Business Mobile Phone Deals?

Get What You Need
Struggling to work out which business mobile phone deals are best for you? We'll take at a look at your current usage and advise you on the best option depending on your data allowance needs and habits.

Huge Choice
Our business mobile deals are constantly being updated with fantastic offers with a range of the best handsets out there from the biggest manufacturers including Apple, Samsung, Microsoft and Huawei.

We're on Your Side
Don't have the time to deal with the paperwork that comes with even the best of business mobile phone deals? We'll take care of that for you with your dedicated accounts manager working around the clock to ensure your satisfaction.

Wide Range of Networks
We've got links and partnerships with the biggest network providers in the UK such as EE, 02, Vodafone and plan.com. This means that we can offer an incredible choice of business mobile deals all of which can save you and your business money.

Stacks of Superfast Data
Many of our deals and offers comes with unbelievable amounts of lightning fast 4G data enabling you to always be connected, whether it's a video call, downloading files or writing up documents.

Save Even More
Our business mobiles have saved many companies money and with our great business mobile phone deals, you could save even more on your communications bills.

Grow and Grow
Our business mobile deals allow your company to keep growing thanks to the ability to always have what you need at hand. Combine software and apps with your handset to create a portable office and never be away from your desk at vital times.

More Deals
We've got more offers on top of those you'll find here on our business mobile deals page. Give us a call for even more options and ways to slash your bills.