Business Tablet Deals
Choose from these great value business tablet deals and call now for more options!

Get in touch Today!
Call our team of business tablet experts today to discuss your requirements and help you find the right tablet plan for your needs and your budget.
Contact Us
Call: 01773 522 300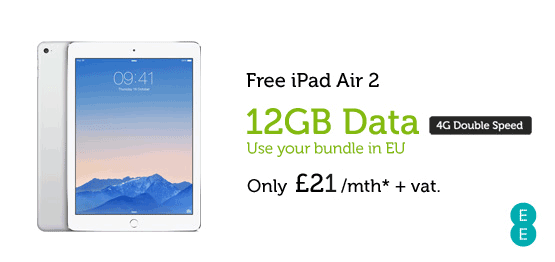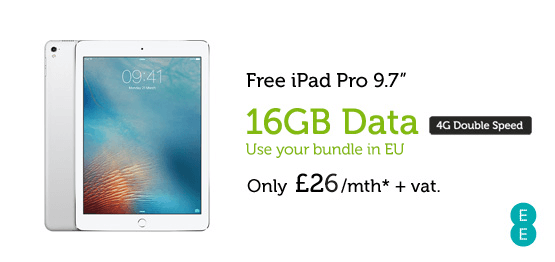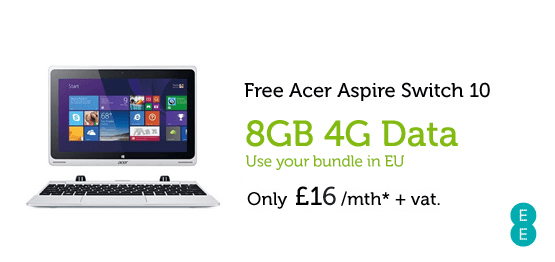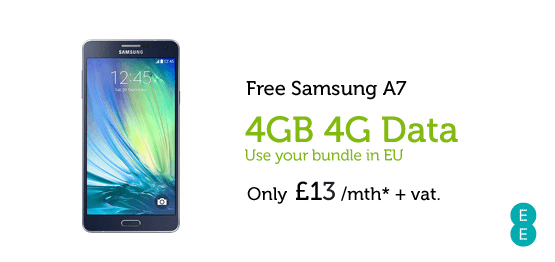 * Prices exclude 20% VAT. Prices and data allowance displayed are based on 36 months' contract terms. Monthly price will go up by RPI in each year of your agreement. Other prices may increase as well. Other terms apply, see ee.co.uk/businessterms for details. Double speed 4GEE: Select areas only. Check your overage before purchasing. Speeds on test data 2015 (up to speeds doubled for 30 Mbps to 60 Mpbs). 4G network capacity doubled from 2 x 20 MHz. Speeds referred to are download speeds.
Europe: Andorra, Austria, Azores, Belgium, Bulgaria, Canary Islands, Croatia, Cyprus, Czech Republic, Denmark, Estonia, Faroe Islands, Finland, France, French Guiana, Guadeloupe, Germany, Gibraltar (UK), Greece, Guernsey, Hungary, Iceland, Ireland (Rep of), Isle of Man, Italy, Jersey, Latvia, Liechtenstein, Lithuania, Luxembourg, Madeira, Malta, Martinique, Monaco, Mayotte, Netherlands, Norway, Poland, Portugal, Reunion Islands, Romania, Saint Barthelemy, Saint Martin (French), San Marino, Slovakia, Slovenia, Spain, Sweden, Switzerland, The Vatican City.