Hosted, Cloud & VoIP phone systems
Stay in touch wherever you are with Yappl or BT.
Smart features everyone in your business will make the most of, wherever they are.
Reduce costs and increase productivity with a Hosted Telephone System. Unify all communications and enjoy a seamless solution for your business.
Instead of using a box on a wall, we'll be routing your telephone traffic via VoIP using our servers. This means calls are routed to you the same way, no matter what. Less complicated equipment, no expensive maintenance contracts, modern technology, and no extra training needed to use it.
Choose a Hosted Telephony solution from Yappl or BT and benefit from a flexible, powerful and unique service that's chock-full of advanced features.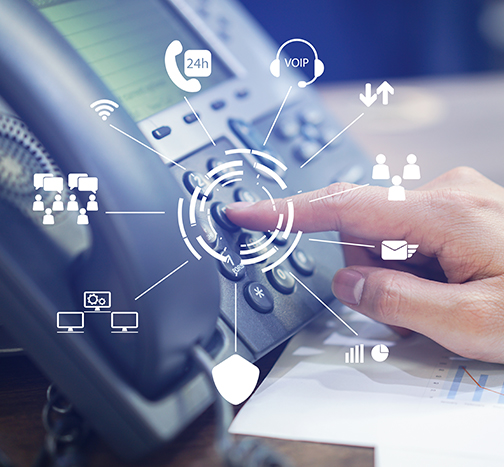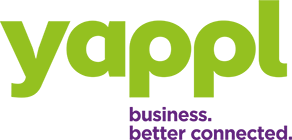 Yappl Hosted Telephony
Smooth and seamless business communications.
---
Giving your business a reliable, high-performance connection is our priority.
You'll be joining more than 60,000 other users on our system, powered by multiple dedicated and high-performance datacentres located in the UK.
We'll keep you reliably connected. Over the last 10 years, our average uptime is a pretty darn impressive 99.99%.
If new equipment is needed, our partners include Yealink, Cisco, Polycom and Panasonic. There are plenty of options, and in many instances, we can accommodate your existing handsets.
If you're thinking ahead, Yappl HT is the right telecoms solution.
Discover Yappl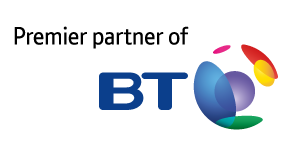 BT Cloud Voice
The VoIP phone system for the modern, agile business.
---
All the functionality of a traditional office-based phone system, but with the flexibility to do so much more.
Work more efficiently – with tools like conferencing, desk sharing, IM and presence.
Support both single and multi-site customers including mobile and home workers.
Control costs and make savings – maintenance included, free calls between internal users and an unlimited UK calls option.
Why choose A1 Comms for your business telephony?
From award-winning solutions to market-leading SLA's and the latest equipment, there are plenty of reasons to choose A1 Comms as your business telephony partner:
We'll help you choose the right solution for your business. Through our own-brand Yappl or as Premier Partners of BT, we're flexible enough to meet your needs.
We talk business, not tech – it's all about understanding how we can support your business.
No need for expensive maintenance contracts, we'll take care of it.
Reliability, guaranteed.
Outstanding support and customer service. The proof? We're rated 5* on Trust Pilot.
---
Supporting your business from the word "go"
From the moment you decide to work with us, we'll be ready to make sure you get the most out of your new telephony package.
This starts with advice and support with designing and optimising your solution. Then together, we'll devise a watertight plan for implementation alongside our supplier partners, Yappl and BT.
Once up and running, you'll be assigned a dedicated account manager. They'll be there to answer your queries and ensure the service is exactly what you expect.
---
Better business communications
Hosted telephony brings a whole load of advantages to your business communications. Instead of phone lines, you'll be using your internet connection to make and receive calls.
This cloud-based system means we'll be routing your phone traffic via VoIP (Voice over Internet Protocol). No more clunky, outdated equipment in a box on the wall.
In other words, your communications continue seamlessly no matter where you are, provided you're connected.
It's not only more advanced than traditional systems but cheaper too. That's all thanks to the use of newer technology, without the need for costly service packages.
---
Is hosted telephony right for your business?
For businesses with multiple users, perhaps across different sites and working remotely, it's the ideal solution. Especially if you're looking to reduce the cost of communications and increase productivity.
You'll also gain greater control, with everything managed from a single interface, right down to individual user level.
For growing businesses adopting modern and flexible ways of working, it's a no-brainer.
---
Cloud and VoIP Systems are the Future
If you're using a traditional phone system, the clock is ticking. ISDN will slowly be phased out over the coming years, to be replaced by IP telephony.
By switching now, you'll not only reap the rewards hosted telephony brings, but also be prepared for the future of business communications.
---
Never miss a call
Whether it's a Yappl or BT system, you can rest assured that reliability and continuity are guaranteed.
Hosted telephony comes with resilient backup options, so even if things go wrong, you won't notice a thing.
Because there's no costly PBX equipment on site, we're responsible for maintenance. Software and hardware are all taken care of – so it's one less thing for you to worry about.
---
A phone system that can grow with your business
Supporting your business growth is at the heart of what we do. With a hosted telephony system, you can upgrade, add new features and team members with ease.
It's a scalable, flexible way to manage your communications, and we're ready to help you implement it with fast provisioning and dedicated UK-based technical support.
You'll only ever pay for what you need, giving you peace of mind when it comes to expenses, too.
---
Smarter features, smarter communications
The basic functionality is the same as a traditional telephony system, but that's where the similarities end.
Cloud telephony allows your business to revolutionise the way you communicate with colleagues, customers and suppliers.
If your business is utilising other applications – CRM for example – hosted telephony lets you integrate communications seamlessly across your teams.
Users can access the system through a standard handset or softphone – a desktop or mobile application allowing them to keep in touch whenever, and wherever they need to be.
All the call management features you rely on in the office – forwarding, automatic routing, voicemail, transfers and so on – are accessible from any location.
---
Hosted Telephony FAQs
How do I know what kind of system we have now?
This information may be on billing/invoices from your current telephone provider. If you can't find the details, we'll be able to tell from the name and model of your desk phone.
What is ISDN and why should we switch?
ISDN uses physical telephone lines installed at your premises, connected to a telephone system and allowing you to make and receive calls.
It's ageing technology, and there are now more advanced, flexible and cost-effective options that can futureproof your telephony setup.
This is important because BT has already put a plan in place to terminate the ISDN network by 2025. Although this seems a long time in the future, by switching to newer technology now you're likely to save money.
As well as taking advantage of the features VoIP has to offer, your business will be better prepared, and have one less thing to worry about.
How does the audio and call quality compare?
Using hosted telephony, audio and video are transmitted digitally, and comparable to ISDN lines in terms of quality.
The key factor affecting this is your network bandwidth – and that's where a good business broadband package or leased line comes in.
With Yappl HT, "on-net" calls are delivered with a high-definition (HD) codec.
Is it possible to have a trial?
Sure, we're able to provide trial licence(s) and desk phone(s), set up for you to make and receive some test calls.
Will we lose our existing numbers?
We can transfer and keep all your existing phone numbers. Even better, on a hosted platform you're no longer restricted by physical location.
This means wherever your people are, their phone can present a local number of your choice.
How long does it take to switch systems?
We manage this with you and your IT team or partners to ensure a smooth changeover.
Configuration and setup are usually carried out before arrival on site. Then we can set up the hardware alongside your current system. This limits downtime to a matter of minutes while the number port is completed.
What kind of savings can we expect?
This is dependent on the number of users and your requirements.
How are faults managed on Yappl?
You report all faults to our in-house support team either via email or phone.
We'll then take the necessary steps to fix the fault within our SLA.
What is the service-level agreement (SLA) on Yappl?
This is one of the main reasons to consider our hosted telephony solutions.
Our platform is extremely reliable. So much so, there have only been 27 minutes of network-level downtime in the last 10 years. This is made even more remarkable considering there are over 60,000 seats using it.
In the unlikely event of a fault specific to your site, our target response time is 1 hour, and resolution time is 6 hours.
Our system also has a built-in failover plan, should any kind of outage occur.
What's good about BT Cloud Voice?
BT has invested millions into the platform. It's reliable, stable and flexible.
It has a host of features you can take advantage of, without the need for expensive hardware or on-site engineering.
What's good about Yappl?
Yappl uses one of the most reliable and stable hosted telephony platforms available.
Not only is it feature-rich, but because it's our own solution, we can configure it to exactly suit your business needs.
You'll never be packed off to anyone else for support because we have our own in-house engineering and support team.
We manage everything for you – meaning your life is easier and less stressful!
Get in touch for more information
Get in touch with our team of business solution experts today to discuss your requirements and allow us to perform a FREE tariff analysis, plus a competitive quote, to save your business time and money.
Contact Us