HTC Business Mobile Phones
Through HTC's dedication to innovation you can now choose the smartphone that delivers everything your business really needs.
The best in the business… HTC's smartphones are stylish and well designed, robustly built and have great usability and performance. They support 4G, 3G, WiFi, Bluetooth and navigation. Plus email, web-browsing, tethering to multiple computers and much, much more.
HTC's strong relationship with Google and Microsoft means they will continue to develop, customise and improve their smartphones to always deliver the ultimate solution for your business.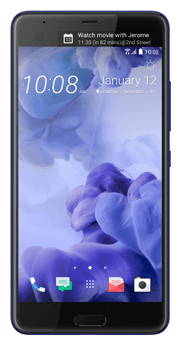 HTC U Play
HTC U Play features Sense Companion that learns from you, and suggests things like leaving earlier for work when there's snow, and offers reminders about meetings.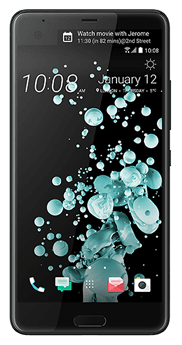 HTC U Ultra
A big 5.7-inch display is great for day-to-day activity. And the second, smaller screen above it gives you convenient access to top contacts, apps and events.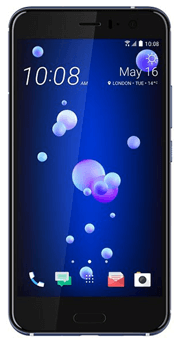 HTC U11
Featuring the HTC Alexa app, HTC U11 can help organise your busy schedule, by setting reminders, creating events and getting updates on the weather.
Reasons to Choose HTC Smartphones
HTC know business is demanding. There are a lot of questions. So here's three answers: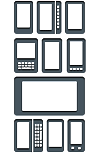 Incredible range of handsets
People have different requirements. That means they need different solutions.
HTC have got an unrivalled range of handsets, all with different qualities and features, all designed to deal with the different needs of different businesses.
They're well designed, robustly built and have great usability and performance through our dedication to innovation.
Which means you can choose the phones that deliver everything your business needs.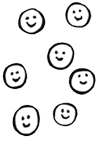 Personalise everything
HTC know you need things done your way. So do things your way.
Windows Phone is tailor-made for business and with Android, you can customise all of the widgets, plug-ins, applications, home screens and plenty more.
Why? Because HTC think that to find the perfect solution you need to do things your way. Customise the user interface. Customise your software. Customise your hardware. You'll be surprised by how far you can take it.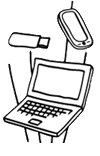 The luxury of both worlds
Mix business with pleasure. And stop carrying two phones. The fact is that being a great tool for business isn't enough.
To really work as a business phone your handsets have to be great personal phones too.
Fast, user-friendly, clever, well designed and stylish. 4G, WiFi, Bluetooth and navigation. Email, web browsing, tethering to multiple computers and more.
HTC call it convergence and it comes as standard.
Get a FREE Tariff Analysis & Quote
Get in touch with our team of business solution experts today to discuss your requirements and allow us to perform a FREE tariff analysis, plus a competitive quote, to save your business time and money.
Request a Quote
Contact Us
Call: 01773 522 300
Why Choose A1 Comms for your HTC Business Mobile Phones?

Free Analysis
We'll have a peek into your usage habits to provide a no obligation free quote for HTC business mobile phones based on your current usage or new requirements.

Expert Advice
Our expert advice will steer you in the right direction and show you the tariff options available for the latest HTC business mobile phones.

Money Saving
Our solutions have helped small, medium and large businesses reduce their mobile phone spend. We can do the same for you and promise to slash your outgoings.

Unified Communications
HTC business mobile phones can work alone or as part of a greater unified communications solution. Save even more money by utilising compatible services such as VoIP, broadband and MDM.

Data Rich Plans
Data is now an important component of work phones and running out of it can cost you leads, clients and money. Our HTC business mobile phones come with plenty of data to ensure that you can keep on working without worrying about using it all.

Latest HTC Devices
Our range of HTC business mobile phones is comprised of the greatest handsets available including the One M9, M8 and M8s models. Whichever device you're after, we are sure to be able to provide you with it, along with an affordable, cost-cutting tariff.

Dedicated to You
When you take out a contract through A1 Comms, we provide you with your very own accounts manager. From selecting models and tariffs, to getting your phones set up, they'll work with you every step of the way to ensure you're getting the most from your deal.

Superfast 4G
4G is revolutionising the mobile world and you can take advantage of this with HTC business mobile phones. Quickly and easily transfer files and hold video conferences with 4G and see how much time can be saved and put to work in better areas.