Samsung Business Mobile Phones
Imagine if your phone could help your business achieve more. Samsung have rethought the phone to help you break down the barriers to business success. Say hello to smarter ways of working, strengthened security and exciting new possibilities. Introducing the Galaxy range, business reimagined.
How can your business work more effectively without compromising security? The answer is Samsung Knox. Welcome to easy-to-manage defence-grade security, customised for your company.
Turn your phone into a desktop.
There are times when it's just easier to work on a large screen computer monitor. With the new Samsung DeX Pad available on the Galaxy S9 and S9+, you can quickly and conveniently turn your phone into a desktop-like setup. Simply connect DeX to an external display and use your phone as a keypad and touchpad.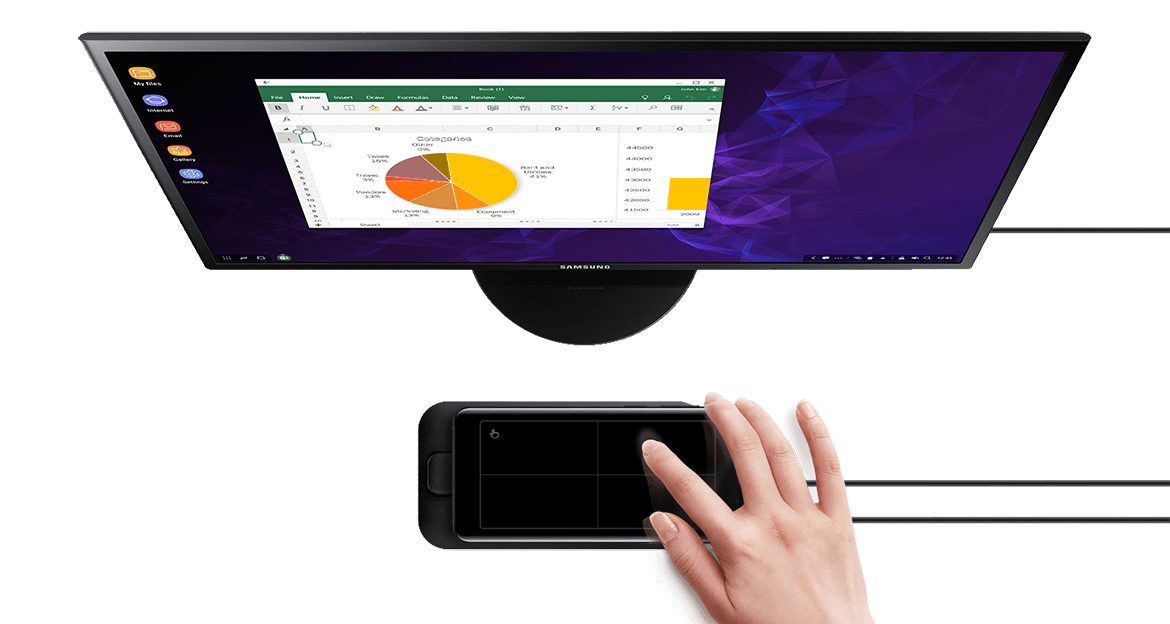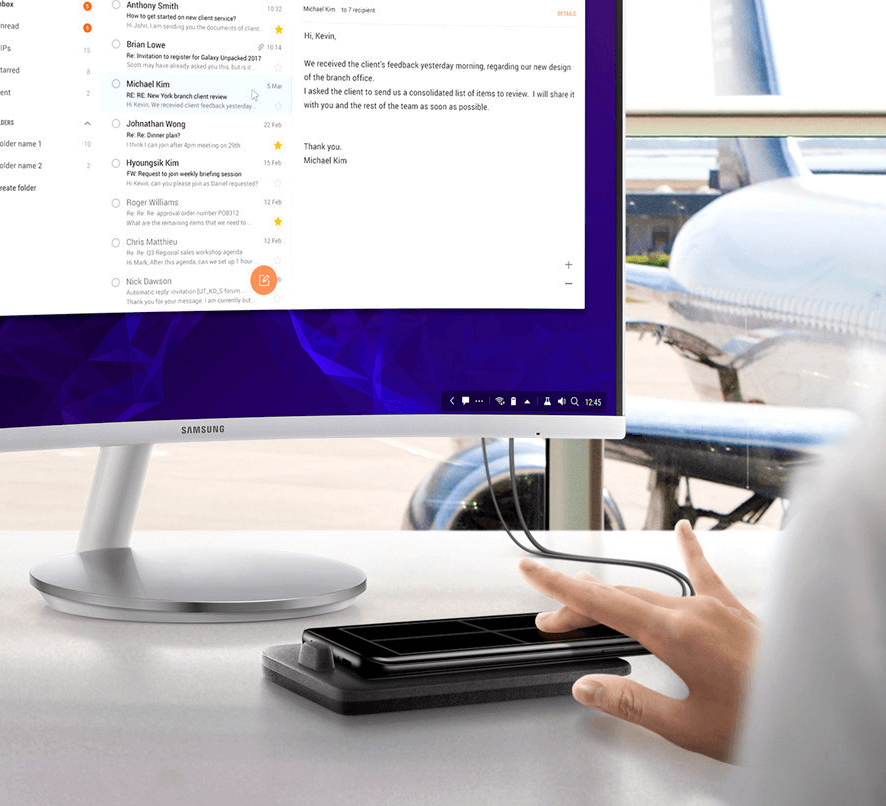 Samsung Knox delivers defence-grade security to safeguard your business.
Samsung Knox brings multi-layered defence-grade security to your business's smartphones and tablets. It's built into the hardware and software, and performs multiple checks to ensure that your device is running as it should. Real-time monitoring and protection makes it virtually impossible for any unauthorised access to your phone's data.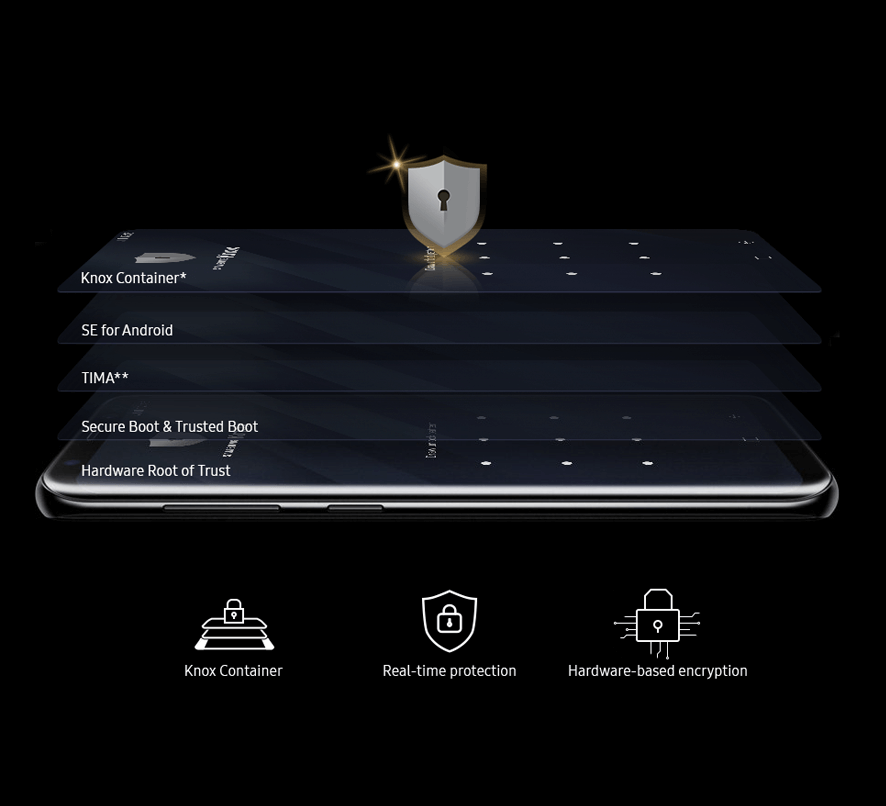 Efficiency made easy.
Streamline your mobile workspace by opening two apps at once with Galaxy S9 and S9+'s multitasking capabilities. Pair two apps you use together frequently and pin them to the home screen for instant access. And if you're in the middle of something and you get a message, simply drag the notification down to reply without switching apps.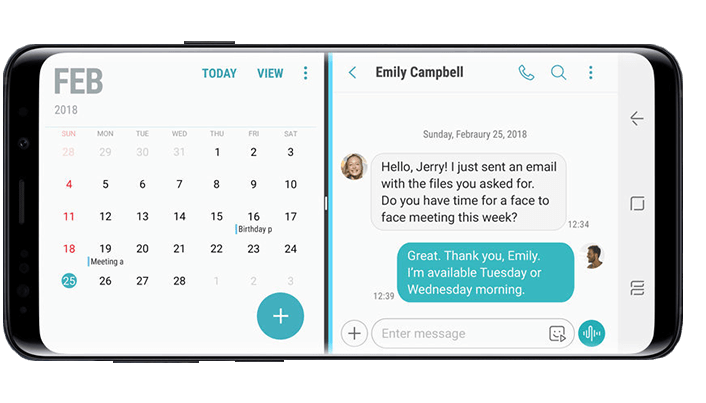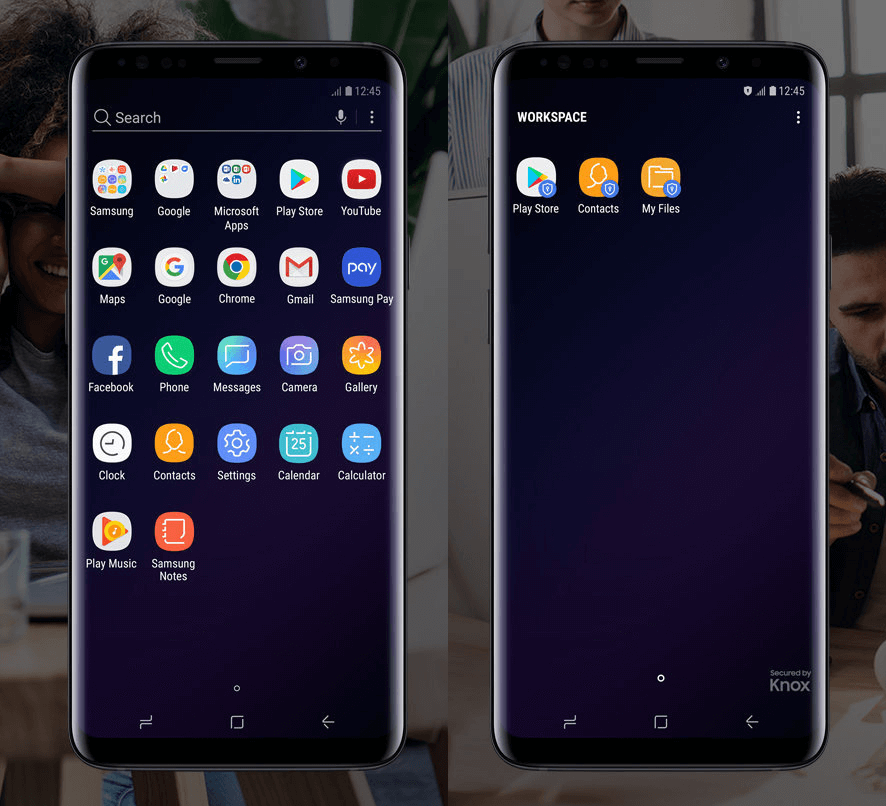 Get in touch for more information
Get in touch with our team of business solution experts today to discuss your requirements and allow us to perform a FREE tariff analysis, plus a competitive quote, to save your business time and money.
Request a Quote
Contact Us
Call: 01773 522 300
Why Choose A1 Comms for your Samsung Business Mobile Phones?
Free Tariff Check Service
Concerned that you're not getting the most from your current package? We offer a free analysis and offer a free quotation for our Samsung business mobile phones based around your requirements.
We'll Cut Your Bills
Our business mobile phone tariffs can help you save money. We've helped many businesses just like yours to reduce their outgoings and can do the same for your company.
Experts in Your Corner
Can't quite get your head around something? There's an expert waiting for you to show you the very best tariffs and packages available for Samsung business mobiles.
Dedicated Accounts Manager
When you take out a Samsung business mobile phone contract with A1 Comms, you get your very own dedicated accounts manager. They'll look for ways to improve your operations and even help select models and packages.