Sony Business Mobile Phones
From small businesses to large enterprises, Sony business mobile phones will help improve productivity.
Your office is where you are. Confidently access email and your company servers from wherever, whenever, knowing that Sony's secure encrypted storage and transmission, as well as remote-wipe capabilities, will keep your business information safe. And to give yourself that extra little edge, customise your Xperia business mobile phone with the latest Android apps from Google Play.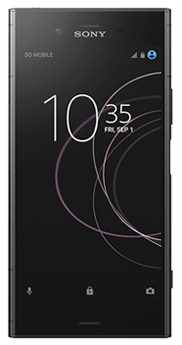 Sony Xperia XZ1
A stylish design and large display, plus one of the best cameras in the business. Perfect for taking photos of expenses, on-site jobs and the office whiteboard.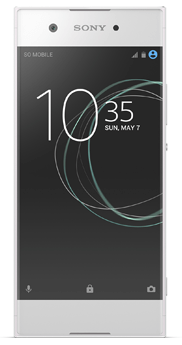 Sony Xperia XA1
A 5-inch HD display is great for showcasing your work documents on the fly. Plus the fast performance means you can blast through emails, no lag or delay.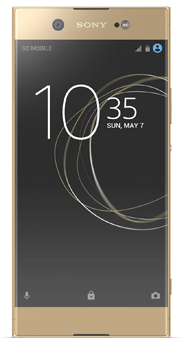 Sony Xperia XA1 Ultra
With a large 6-inch Full HD display, you get more room to work on your documents. Plus, the sleek design feels comfortable in your hands, even after long periods.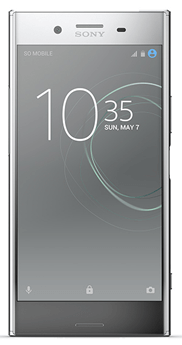 Sony Xperia XZ Premium
With one of the biggest and best displays in the business, the XZ Premium is perfect for everything from video calls, to watching training material, to viewing spreadsheets.
Sony Xperia for Business
Sony Xperia smartphones come with excellent business capabilities so your office is always where you are.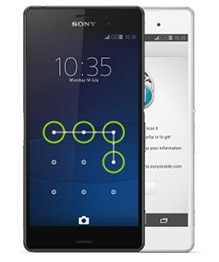 Keep Your Data Safe
Deploy company wide security policies to protect your Android business phone from unauthorised use and to safely access corporate networks.
Secure your corporate email with Secure/Multipurpose Internet Mail Extensions (S/MIME), allowing encrypted messages to be viewed or sent through the Xperia™ Email app. Xperia phones also support certificate authentication for access to VPN and Wi-Fi networks.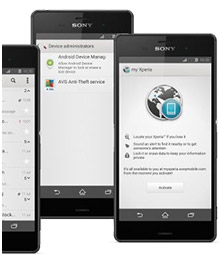 Comprehensive IT Solutions
Easily deploy and manage business Xperia Android smartphones and tablets through a combination of Sony Mobile development and leading third-party Mobile Device Management solutions.
Businesses can manage corporate owned or personal devices (using a Bring Your Own Device policy) by enforcing password policies, setting up a VPN, or remotely disabling individual applications. Plus if you lose a phone you can wipe it remotely.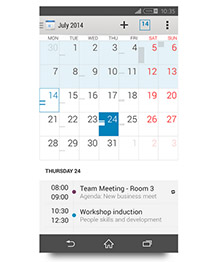 Apps for Your Business
Email: Xperia devices support IMAP4 and POP3 email protocols allowing for a wide range of email accounts to be used. SSL and TLS provide security between your device and the email server.
Calendar: Quickly create appointments, reply to invitations and view your schedule. Set-up multiple calendars that can be combined or viewed separately.
Contacts: View contacts from multiple accounts in one place or filter by account.
Get a FREE Tariff Analysis & Quote
Get in touch with our team of business solution experts today to discuss your requirements and allow us to perform a FREE tariff analysis, plus a competitive quote, to save your business time and money.
Request a Quote
Contact Us
Call: 01773 522 300
Why Choose A1 Comms for your Sony Business Mobile Phones?

We'll Check Your Tariff
We'll have a look at your existing phone usage and assess what you need. We'll then supply a no obligation quote for our Sony business mobile phones.

Cost Cutting Deals
Our Sony business mobile phones have helped many companies like yours reduce their overheads and could do the same for you.

Working in Harmony
Sony business mobile phones can be a part of your complete unified communications suite, offering even more money saving packages across broadband, VoIP and more.

High Speed Connectivity
Our top of the range Sony business mobile phones are all 4G ready. With mobile internet speeds now as fast and reliable as ever, your business could see an instant productivity boost.

Professional Help
Take out Sony business mobile phones from A1 Comms and we will be there for you at every stage. From choosing a handset to getting to grips with its features, we'll be happy to assist.

Great Range
We have a fantastic range of Sony business mobile phones including the Xperia Z3, M2 and E1 models meaning you're sure to find the right handset for you.

Huge Data Allowances
Our bespoke tariffs for Sony business mobile phones can be made up to provide you with enormous amounts of data, ensuring you never run out and can easily carry on supporting your business.

Dedicated Team
Take out Sony business mobile phones from A1 Comms and you'll get your own account manager to advise you whenever and wherever necessary.